Loquat
Loquat is also known as Japanese plum, Maltese plum or 'pipa' in Chinese. It has a peachy and citrusy aroma and Loquat is the sweetest when it is soft and orange.
Unknown to many of us, this fruit is rich in vitamins, minerals, and anti-oxidants. It is also known for a number of important health benefits, including the ability to lower cancer risk, cholesterol levels and blood pressure.
Due to its delicate nature, we call it 'Princess Loquat' as the fruit bruises easily upon the slightest touch or bump. This is one of the reasons why most importers do not import this fruit and the fruit is not commonly found in Singapore. However, with a vast network and a dedicated team, Fresco is able to bring Loquat into the market for you!
This super fruit is only available between mid-March to mid-May.
https://www.organicfacts.net/health-benefits/fruit/loquat.html
http://wiki-fitness.com/loquat-fruit-health-benefits/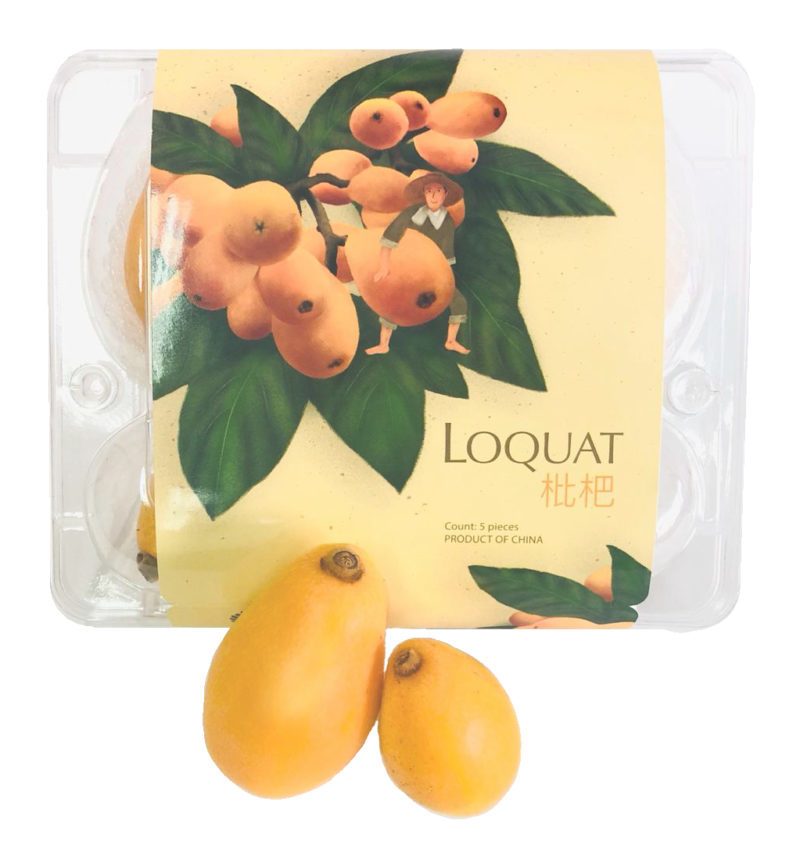 Yang Mei
Yang Mei, also known as Myrica Rubra, Red Bayberry, Waxberry or Yama-momo in Japanese.  Yang Mei is one of China's specialty fruits which is predominantly grown in the South and is famed as 'a drop of gold'.  This hidden gem of the East has a unique appearance and texture, and it releases a burst of flavors at the first bite.  Some people describe the fruit as sweet, juicy, fleshy, tangy, sometimes sour and tart.
Besides its lovely flavor, Yang Mei is considered a super fruit that has high levels of antioxidants, vitamins, and minerals that work together to strengthen our body's defences against cardiovascular and degenerative disease.
Due to the short harvest period and shelf life, Fresco is constantly working with our suppliers and improving our packaging to ensure the quality and standards of our fruits.
Fresco's Yang Mei is now available in most fruit stores and retailers.  Don't miss the opportunity to taste the fruit this season!
This refreshing fruit is only available between May and June.
Tips: The best way to enjoy this fruit is to soak it in salt water for 3-5 mins before eating, to bring out the sweetness of the fruit.
Lychee
This red leathery skin tropical fruit is best known for its sweet and fragrant flavour. Lychees are rich in antioxidants and vitamin C, and have one of the highest concentrations of polyphenols, including rutin, known to strengthen blood vessels.
Fresco imports directly from our Chinese growers to supply the best quality of lychees during its season between late May and mid-July. Varieties imported include the Nuo Mi Zi, Fei Zi Xiao and Mei Gui Xiang.
Nuo Mi Zi, also known as 'Glutinous Lychees, is the most sought-after lychee variety. This particular variety got its name from its small shrivelled seed. Hence, the seed is often described as being as small as a glutinous rice. Nuo Mi Zi is famous for its excellent texture and taste compared to the other varieties.
Fei Zi Xiao, also known as the 'Laughter of an Imperial Concubine', has a unique history to its name. The Emperor Xuanzong of Tang Dynasty, went to great lengths to win Lady Yang's smile. As lychees are grown in the south of china, Emperor Xuanzong gave a military order to transport this fruit to the imperial city. When Lady Yang was presented with this fruit, she smiled. Hence, this lychee is named 'Fei Zi Xiao'.
It is large, amber-coloured, thin-skinned and is sweet and fragrant.
Mei Gui Xiang, also known as 'Rose-scented', is a new variety in the Singapore market. It is large, burgundy and heart-shaped. This lychee has a sweet-smelling scent and is a mid towards end season variety.
New Zealand Cherries
New Zealand Cherries are one of our personal favourites. These cherries are big, sweet and juicy. As the cherries season coincides with Chinese New Year, treat your guest to something different this Chinese New Year with Fresco's refreshing cherries.
This delicious fruit is only available from January to early February.